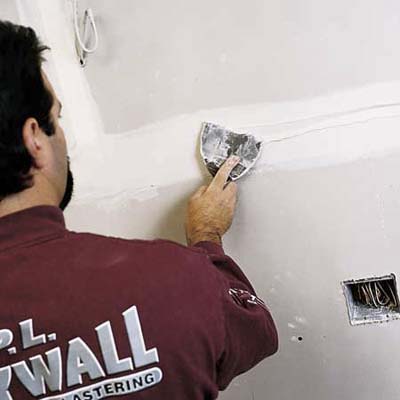 •Using 5-inch knife, fill mud box halfway with compound.
•Load the edge of the knife blade with about 2 inches of compound.
•Starting in one corner of the room, force the compound into the joints between sheets. When they're completely filled, hold the knife at a 25-degree angle to the surface and smooth out the compound in a single pass.
•Scrape excess compound off knife and into mud box.
•Fill screw holes with a swipe of a compound-loaded knife.
•When all the joints and screwheads on a wall or ceiling are filled, go to Step 3.