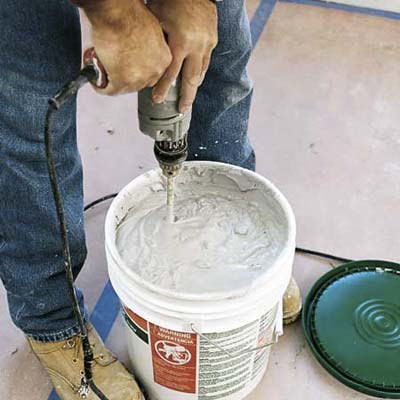 •Cut band on top of the bucket with a utility knife or tin snips and pry off lid.
•If there's water on top of the compound, chuck a mixing paddle into a 1⁄2-inch drill. Mix at slow speed until water is blended and compound is smooth. If there's no water, the compound is ready to use.
•Look for any screwheads poking above the drywall surface and drive them until slightly recessed.
•Tear away any loose or torn paper from drywall (especially at corners and cut edges) to prevent bits from ending up in the compound.