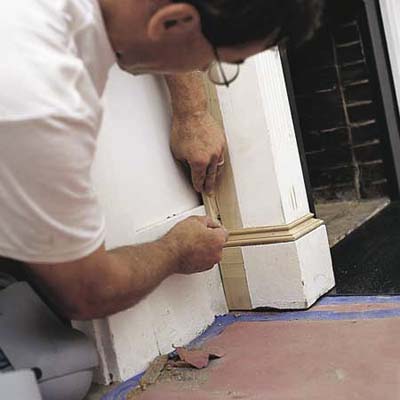 • Set mantel on hearth, tight against new surround. Align with outline on wall.
• Measure from back of mantel to wall. Cut wood filler strips to that thickness.
• Glue and nail the filler strips to back of mantel, flush with its edges. Glue and nail molding extensions to strips.
• Using a compass, scribe the strips where they touch the wall (as shown). Cut along scribe lines with a jigsaw.