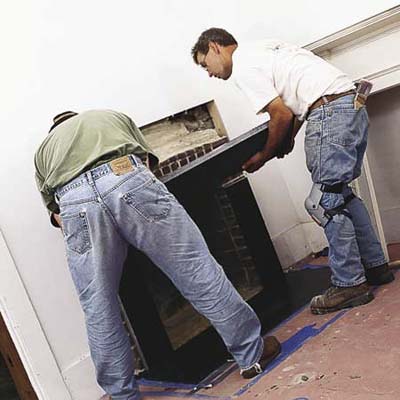 • With trowel, comb thinset onto backs of side pieces.
• Set each piece in place on top of hearth and press against brick. Make sure inside edges slightly overlap the sides of the firebox.
• Lay straightedge across tops of side pieces. Check that they align. If not, pivot slightly.
• Butter thinset on top piece. Set it on the side pieces (as shown). Press tight to brick. Check that joints are flush.
• Allow thinset to harden overnight.