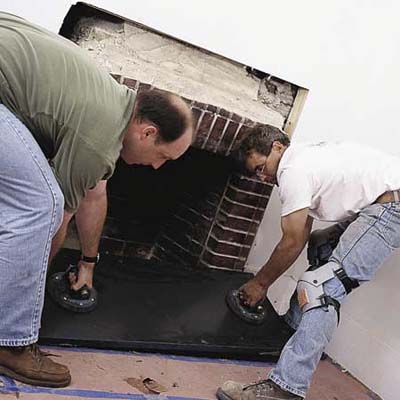 • Use suction cups to lift and set slab (as shown).
• Press down firmly on hearth to adhere stone to thinset.
• Check that hearth does not rock. If ti does, lift hearth and add more thinset.
• If the hearth is meant to be flush with floor but is too high, tap on stone with the rubber mallet; if the hearth is too low, lift it and add thinset.
• Fill joint beltween firebox and hearth with thinset. Scrape of excess and tool smooth.