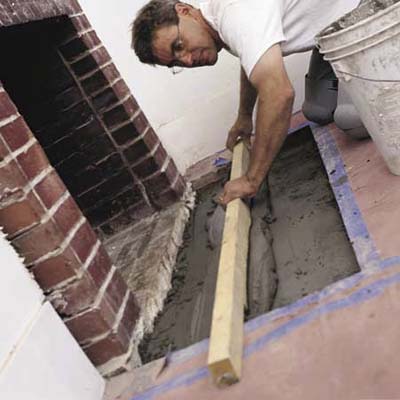 • Notch the ends of a 2x4 to make a screed that's a foot longer than the hearth; its bottom should fit easily in the excavated area. For the flush hearth, cut the notch depth equal to the thickness of the new hearth stone, plus 3/8 inch (for thinset).
• Wet the hearth base. Mix and pour concrete topping.
• Set ends of screed on floor, notches down. Pull it across hearth while moving it quickly from side to side (as shown).
• Add or remove topping mix and continue to pull screed across it until base is flat. Smooth with a trowel.
• Let mix set overnight.