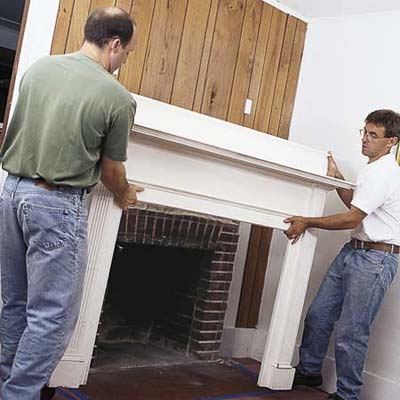 • If the mantel is to be reused, mark its outline on wall and floor.

• Use prybars to gently remove mantel from wall (as shown).

• Make sure all wood framing and lath are at least 2 inches away from the firebox opening, as required by code.

Tip: This is a good time to consider building or buying a new mantel.