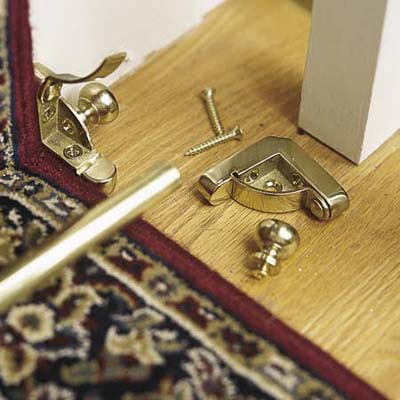 Attach finials (if any) to outside of each rod bracket.

Place a bracket against either edge of the runner at the intersection of the tread and riser.

Hold them in place and mark the locations of the screw holes. Drill 1⁄16-inch pilot holes at each mark.

Screw each bracket to tread and riser.

Mark and cut rods to length with a tubing cutter or hacksaw.

Press rod into crease where tread and riser meet. Secure both ends in the brackets.