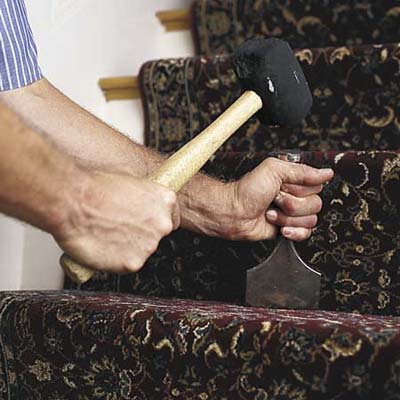 Use carpet tool and rubber mallet to pack runner tightly between the tackless strip and the riser.

Near both ends of the tackless strip, staple the runner into the crease where riser meets tread.

Staple each edge of the runner 2 inches above bottom of riser. (For upholstered installation, staple edges to riser, then staple runner to underside of nosing every 3 inches.)

Repeat Steps 4 and 5 up to last riser.

At top of last riser, cut runner tight to the underside of the nosing or molding. Dab edges and end with glue and staple into top of riser and along edges every 3 inches.

TIP: Staple carpet directly to stairs, never through the pad.