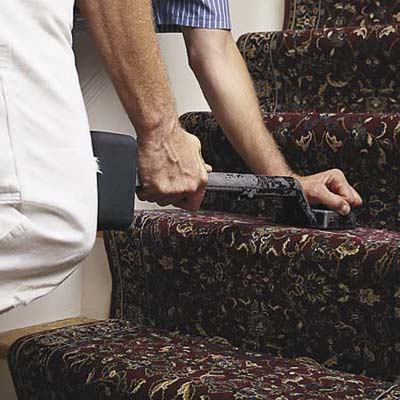 Line up runner between layout marks on first tread. Push it hand-tight toward tackless strip.

Place front edge of knee kicker on center of the runner about 2 inches from the riser. Hold down front knob with one hand, using the other hand to keep the kicker's shaft level.

Hit kicker with knee. Runner should engage tackless strip and become taut. Repeat every 3 inches, side to side.

TIP: If runner bulges and doesn't lie flat against the tread, lift it straight up off the strip and begin again.