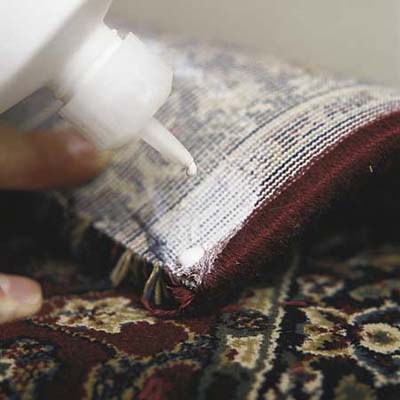 Check end of runner with framing square. If not square, mark, then cut along backing with carpet knife. Dab cut edges with latex carpet glue to prevent fraying.

After glue dries to touch, unroll runner up 3 or 4 treads, making sure it's between the layout marks.

Push end of runner against floor at bottom of first riser. Line up runner between the layout marks.

Staple end of runner to bottom of riser every 3 inches.

TIP: Push stapler through the pile and against the backing before pulling trigger.