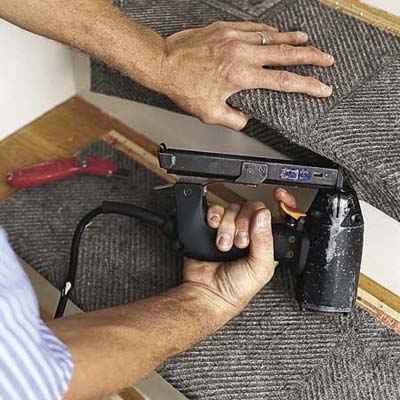 Cut carpet pad the same width as the tackless strips and 3 inches longer than the depth of the tread.

Butt pad to front edge of tackless strip. Fasten edge of pad to tread with 9⁄16-inch staples spaced every 3 inches.

Pull pad tight around nosing and staple every 3 inches into underside of nosing.

Cut pad where nosing and top of riser meet.

TIP: When using the waterfall method, clip 3 inches off the corners of the pad where it curves around the nosing.This helps hide the pad.