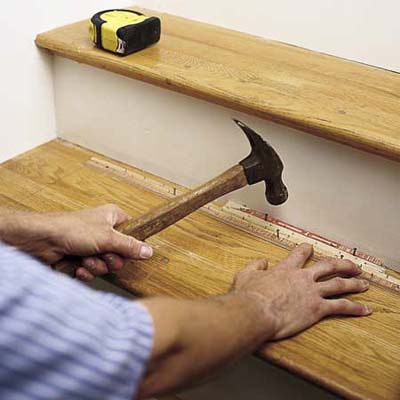 Subtract the width of the runner from the width of the staircase (between baluster and skirtboard) and divide by two.

Lightly mark that distance out from the skirtboard and from the balusters on every tread where it meets the riser.

For each tread, use sheet-metal snips to cut a tackless strip 2 inches shorter than the width of the runner. Be sure there's a nail within a couple of inches of each end.

Place a scrap piece of strip flush against the riser. Center the cut strip—pins angled toward riser—between the layout marks. Butt it against the scrap and nail.