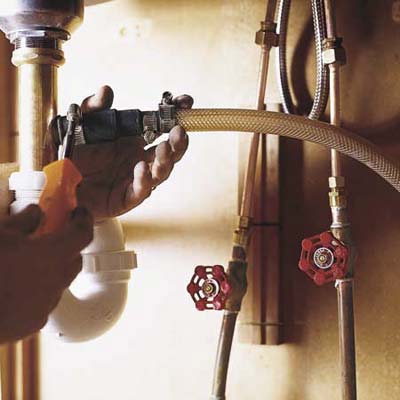 Attach the dishwasher drain line to the waste nib of the tailpiece. Tighten the hose clamp with a screwdriver.

Remove excess putty from lip of strainer.

Remove the aerator from the faucet and run the water full blast. Look for leaks at all connections along the supply and drain lines. In case of leaks, carefully tighten the nuts by one-eighth turns until the leak stops.

Make sure the sink's front edge is parallel to counter's edge. Fill the sink with water to weigh it down and hold it tight overnight as the caulk sets.