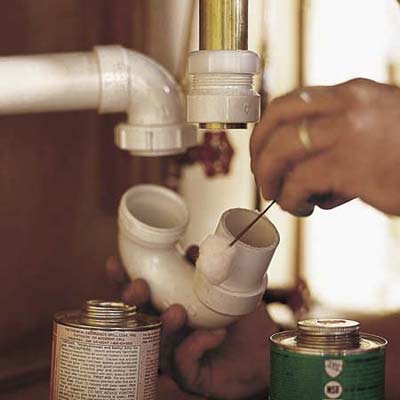 Assemble the trap adapter onto the sink-drain tailpiece.

Cut and dry-fit lengths of PVC pipe to connect the trap adapter to the trap and the drain elbow to the waste line. Swivel the trap or slide it on the tailpiece to fine-tune the pipes' lengths and alignment. Take the drain pieces apart.

Clean off the cut ends with a utility knife. Coat them and their mating pieces with PVC primer. Let dry.

Swab PVC cement on both ends being joined. Immediately push pieces together. Hold for 30 seconds.

Reassemble and hand-tighten all threaded connections.