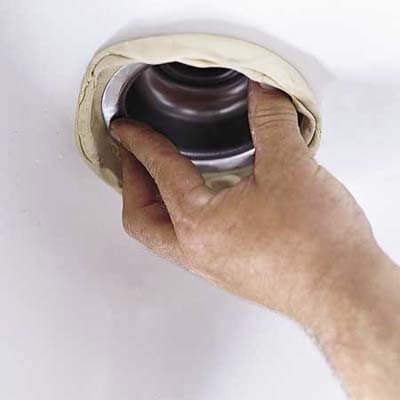 With the sink still upside down, pack a thick roll of plumber's putty under the strainer's lip and push it up through the sink's drain hole.

Slip the gasket, washer, and housing (if your strainer has one) onto the strainer and against the underside of sink. Dab pipe-joint compound onto its exposed threads.

Thread the locknut onto the strainer by hand, then tighten it with pliers while holding the strainer in place.

Fit the gasket onto the sink-drain tailpiece and attach it to the strainer with its slip nut. Tighten the nut by hand while holding strainer.