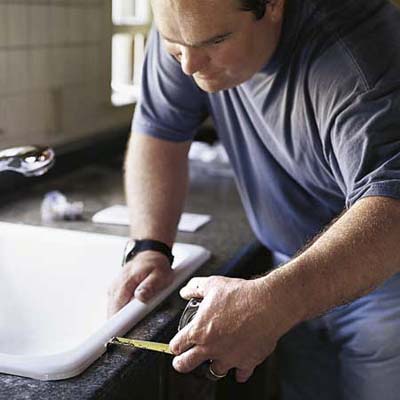 Remove the tape, pulling toward center of hole.

With sink still upside down, squeeze a bead of silicone caulk around the underside of the sink's lip.

Turn the sink upright and set it into the countertop hole.

Check that the front of the sink is parallel with the front edge of countertop. Adjust it, if necessary.

Connect the faucet to shut-off valves using acorn-head supply tubes or braided stainless steel hoses.

Attach the sprayer hose to the faucet's threaded tailpiece.