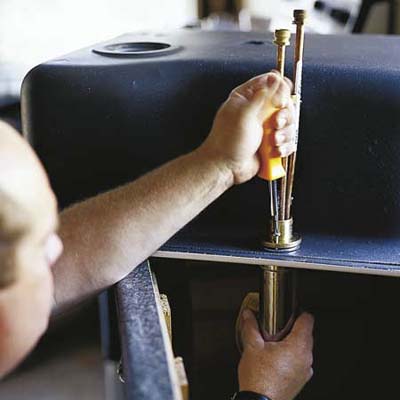 Set the sink upside down on a padded sawhorse or counter.

Feed the faucet's supply tubing and tailpiece through the gasket that seals the faucet to the sink and then up through the hole (or holes) in sink.

Screw the mounting nuts and washers to the underside of the sink deck.

Make sure the faucet can swing in a full arc across the sink before tightening mounting nuts.