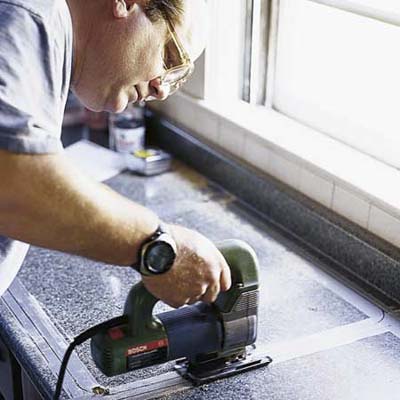 Lower a jigsaw blade into a front hole and saw along the cut line to back hole. Repeat on the other side.

Lay a scrap of wood a few inches longer than the cutout across the sink area. Screw through the scrap and into the cutout waste to prevent it from falling or binding the saw blade.

Cut along the front and back cut lines. Remove the cut-out piece.

Check the fit of the sink in countertop; trim the hole with the jigsaw, if necessary.