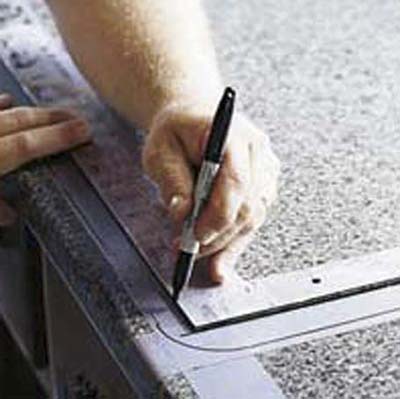 After using a straightedge to connect the marks, you'll end up with a rectangular outline of the sink's hole on the counter.

Round off the corners by hand to approximate the radius of the sink's corners.

Next, use a spade bit that's slightly wider than the jigsaw blade (1/2-inch bit is usually sufficient) and drill a hole inside the radius at each corner of the cut-out lines.