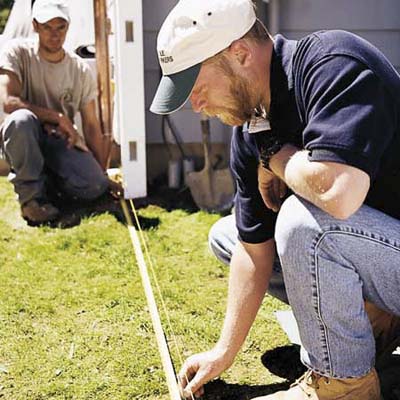 Tack a mason's line to the post's outside face, 5 inches above the ground.

Measure from the post to where the fence's first corner will be. Drive a stake into the ground there. Wrap the line around it 5 inches above the ground; pull tight.

Measure out from the post the length of the first panel and mark the spot with a screw.

At the mark, dig another 10-inch-diameter posthole. Offset it enough so that the post's face will touch the line.