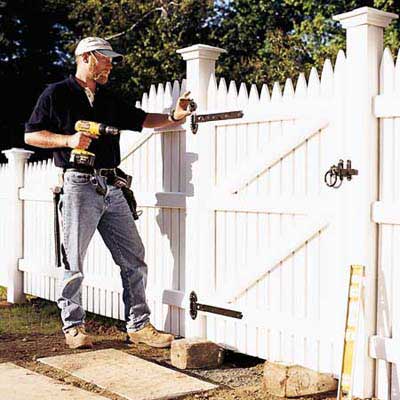 Use wedges to prop up and level the gate between the posts. Line up its pickets with those on adjacent panels.

Leave 3/4-inch gp between gate and post on each end.

Screw hinges to post and gate.

Remove wedges, check gate swing, and attach latch.

Nail caps onto post tops.