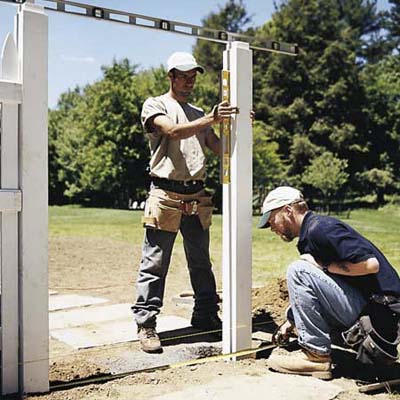 Install first gate post (see steps 1 and 2) at end of panel.

Measure out the width of the gate, plus 1 1/2 inches. dig the hole for the second gate post at this mark.

Plant second gate post. Fill, tamp, and check for plumb.

Double-check the distance between posts and make sure the post tops are level with each other.

Install next fence panel to stabilize second gate post.