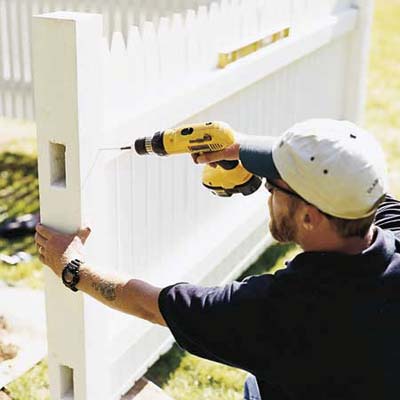 With the panel propped in place, put the next post into its hole so its front face touches the mason's line. For mortised post, adjust its height and slide rails into mortises.

Adjust post side to side so picket-to-post gap equals picket spacing.

Fill hole, as in Step 2. Check post and pickets for plumb.

Secure each rail with 2 1/2 inch screws.

Repeat Steps 3,4, and 6 until fence is complete.