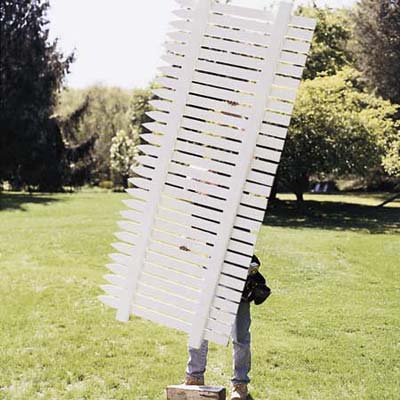 Lift the panel vertically and lightly drop the end of the bottom rail on the ground or a wood block.

Turn the panel end-for-end an ddrop the end of the top rail in the same spot.

Repeat on both ends until the panel "gives".

Refit the rails to the post, then rack the panel so the pickets are vertical and their bottoms are 2 to 5 inches off the ground. Prop up free end with a wood wedge.