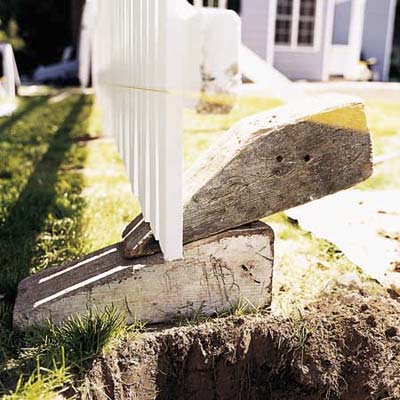 Slide the panel's rails into the post's mortises.

Prop up the panel's far end with wood wedges. Adjust them until the top rail is level.

On posts with no mortises, prop the panel so the top rail is level and the picket bottoms nearest the post are 2 to 5 inches off the ground. Screw rails to post.

If the picket bottoms at the far end are between 2 and 5 inches above grade, go to Step 6. If they're not in this range because the ground slopes, go to Step 5.