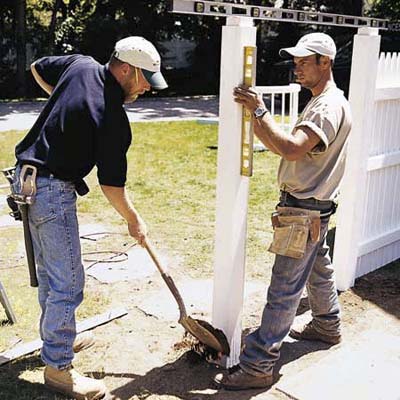 Set a post in the hole. (If the post has mortises, adjust its height so the bottom of the pickets will be 2-5 inches above the ground.)

Add 8 inches of soil to the hole. Check post for plumb with a level held against two adjacent sides.

When the post is plumb, compact soil tightly around it with a tamping bar.

Add 8 more inches of soil to the hole. check post again for plumb and tamp around it. Repeat until hole is filled.