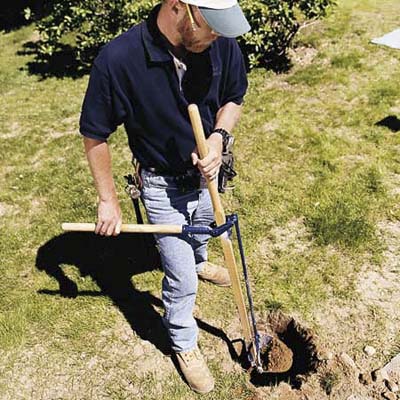 At the first post location, dig a straight-sided 10-inch-diameter hole as deep as possible with a shovel. Watch out for wires, pipes drains, and sprinkler lines.

Finish excavating to 32 inches deep with a Gibbs posthole digger, which can maintain a 10-inch hole diameter all the way down.

Use a digging bar to loosen rocks and cut roots; discard any rocks larger than a billiard ball.

Tip: Spread a tarp to catch excavated soil.