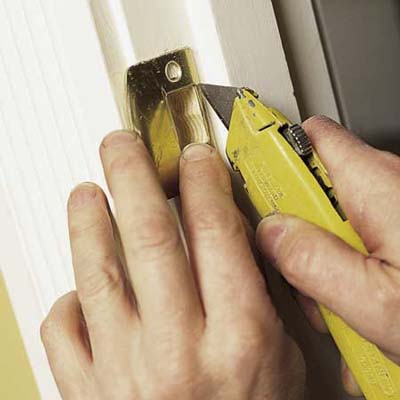 Hold the strike plate over the mortise and score its outline with a utility knife.

Using the technique described in Steps 5 and 6, chisel out a mortise as deep as the strike plate is thick.

Drill pilot holes for the strike plate's two screws with a 3/32-inch bit, then screw the plate in place.

TIP: If the mortise is too deep, cut a cardboard shim to bring the face of the plate flush with the edge of the door.