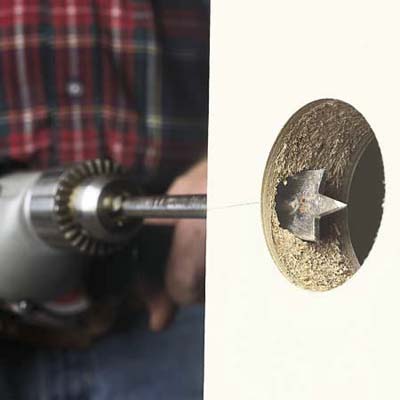 Position the tip of a 7/8-inch spade bit on the edge-bore mark made in Step 2.

Drill into the edge of the door at medium speed until the tip of the bit emerges in the face bore.

Reduce pressure on the drill to avoid tearing out excess wood, and finish drilling the edge bore.