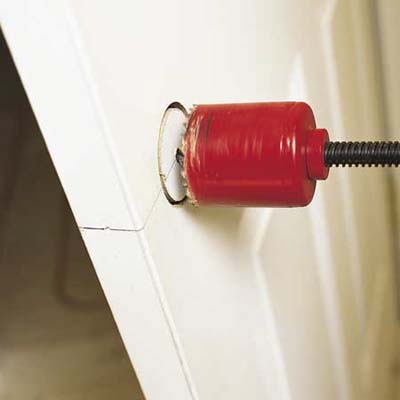 Place the hole saw's pilot bit on the face-bore mark and drill a pilot hole. Stop when the saw's teeth touch the door's surface.

Check that all saw teeth touch the surface uniformly, then drill the bore. Remove the hole saw periodically to clear sawdust from the cut. Stop when the tip of the pilot bit breaks through.

On the opposite side of the door, align the hole saw with the pilot hole made previously, and finish drilling the face bore.