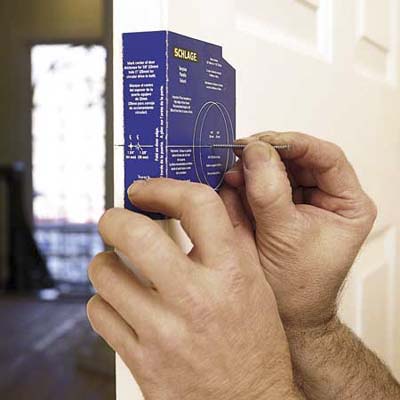 Wrap the cardboard template supplied with the lockset around the door's edge. Align its centerline with the line drawn in Step 1.

Punch a nail (or awl) through the center of the template's face bore. This marks the center of the face bore on the door.

Do the same to the template's edge bore to mark the center of the edge bore on the door. Remove the template.