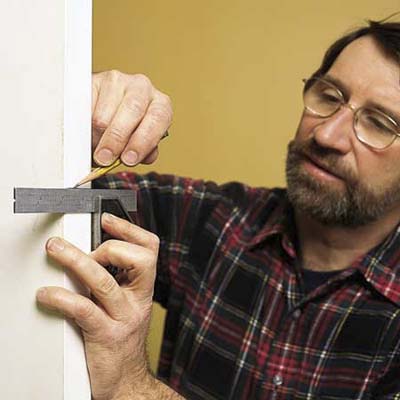 Open the door halfway and tap two shims (one from each side) between the floor and the door bottom to hold it steady.

Measure up from the finish floor 36 inches (or the height of other knobs in the house) and mark the door's edge.

With a square, extend this mark across the door's edge and 3 inches onto one face.