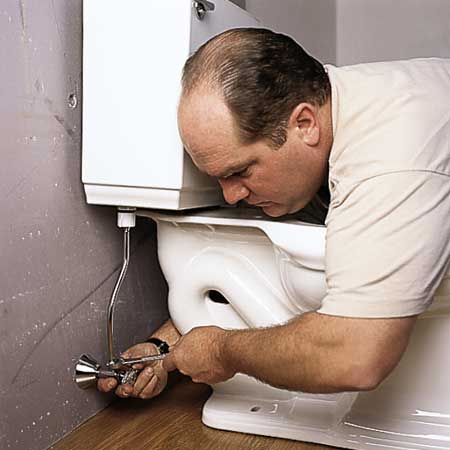 Using a tubing bender, curve the supply line to fit between the stop-valve outlet and the tank-supply fitting. Then hold the pipe, flared-end-up, between these two points and mark it half an inch below the outlet. This will leave enough line to sit inside the outlet.

Cut the supply line at the mark made above, using a tubing cutter.

Slip the plastic nut, compression nut, and compression ring (in that order) onto the supply line. Add a thin coat of Teflon paste to the valve's outlet threads, then seat the line in the outlet, and fit the compression ring.

Hand-tighten the supply line's plastic nut under the tank. Then tighten the compression nut with a wrench.