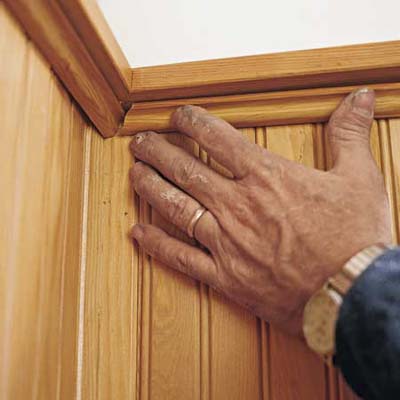 As with cap rails, start between inside corners.
Secure ogee molding to the underside of the cap with Â
¾
-inch brads. (Tom easily pushes them in with a hand-held brad driver.) At outside corners, join moldings with miters. On inside corners, use cope joints, which stay tight as wood moves.
Follow the same steps to install shoe molding against floor.
Tip:
Before coping, make relief cuts into the mitered end to reduce the chance that the blade will wander.