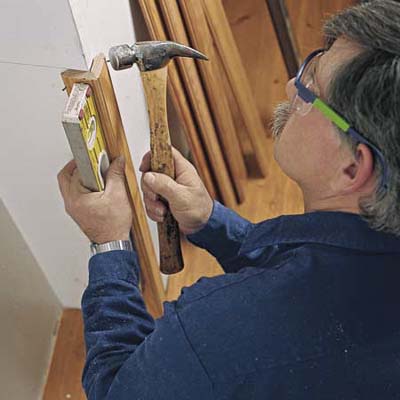 Most installations begin at an inside corner. But, if a room has an outside corner, you should start there.

Stick a mitered corner piece (assembled earlier) to the wall with some construction adhesive. Insert shims if the piece isn't plumb. Toenail 4d nails nails through both tongues to hold the piece in place while the adhesive sets.

Use the level while nailing to make sure the piece isn't knocked out of plumb.

Tip: Start a wainscot installation where it's most visible, and try to end it where it's least conspicuous.