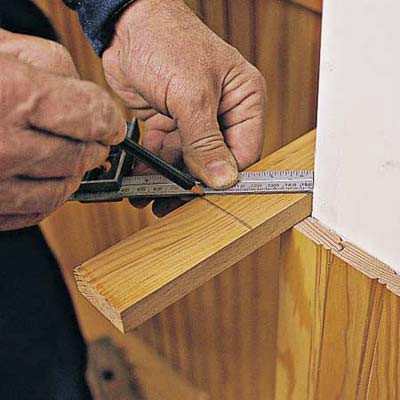 Move the upper rail aside and hold the line-marked lower rail in place atop the beadboard.

Use a combination square to connect the two lines, creating a diagonal line that represents the angle of the miter joint.

Cut the first miter, then use that rail to mark the angled cut on the adjoining cap rail.

Join the two rails at the corner with glue and compressed wood biscuits.