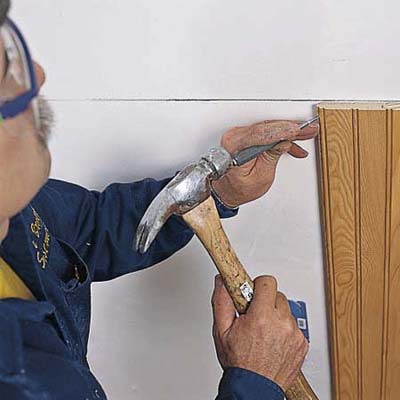 Press wood into adhesive and toenail the tongue, top and bottom. If hammering, drill pilot holes first and use a nail set. Bowed strips may need a third nail halfway down.

Check every third or fourth board for plumb with a level. If necessary, make slight corrections in subsequent pieces until plumb is regained.

Tip: Don't apply too much adhesive at once. It won't hold the beadboard after it skins over.