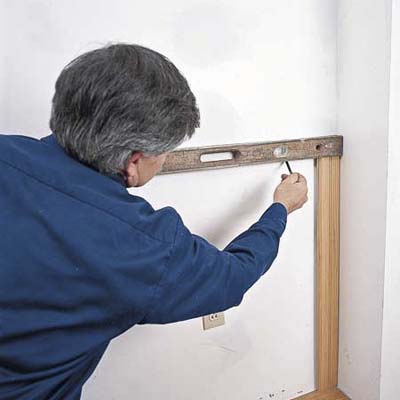 Cut all the wainscot pieces to length. Tom commonly sets his height at 32" to 36" and then cuts all the pieces he needs on a miter saw.

Using a 4-foot level (or longer), find the floor's highest point along the wall. At this high spot, place a cut board vertically against the wall and set the level on top so that the bubble is centered in the vial.

Pencil a layout line on the wall using the level's underside as your guide. The top of each beadboard will land on this line.

Move the level around the entire room, drawing a continuous layout line.

Tip: For large rooms, a water level and chalk line make it easier to create a layout line.