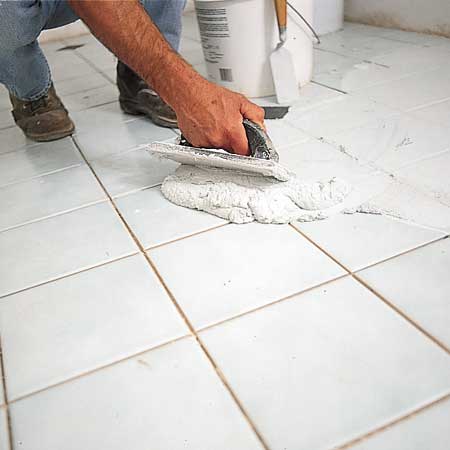 After tile sets overnight, use a margin trowel to scrape off any thinset from the tile surface or in the joints.

Mix up a batch of grout to a looser-than-mayonnaise consistency. Add water a little at a time by squeezing it from a sponge.

Scoop a trowelful of grout onto the floor and spread it with a rubber float held at a 45-degree angle to the floor. Push grout into the joints by first moving the float in line with the joints, then diagonal to them. Work from the edges of the room toward the center.