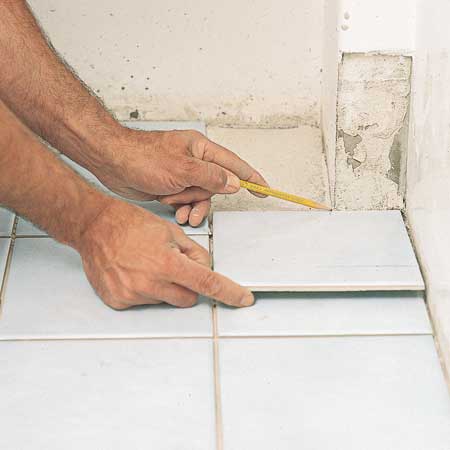 Make straight cuts as needed with a snap cutter. When waste is more than an inch wide, score tile with one firm stroke, then break by pushing down handle. Smooth cut edge with rubbing stone.

For straight cuts with waste less than an inch wide, score tile on snap cutter, then snap pieces off with nibblers or use a wet saw.

To fit a tile around an outside corner, hold one edge against the wall and mark the tile where it touches the corner. Pencil a line all the way across the tile. Then, without turning the tile, move it to the other side of the corner and again mark where tile and corner meet. Mark an X on the part to be cut away.