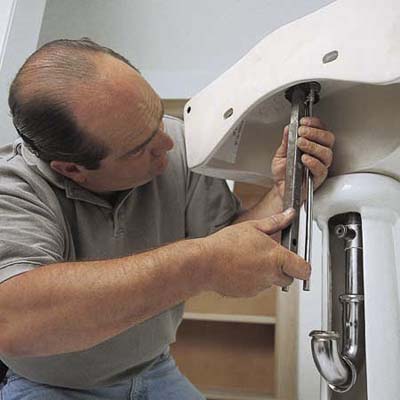 Place O-rings (if provided) or rings of plumber's putty under the flanges of the faucet's valves and spout, and insert them into their respective holes on the basin deck.

Slide a gasket and thread a nut onto the underside of each of the fittings. Tighten the nuts by hand, then finish tightening with a basin wrench. Carefully move the sink back against the wall.

Line up the mounting holes in the back of the basin with the holes in the wall. Insert the lag screws with their fender washers through the mounting holes and tighten with a socket wrench while checking for level.