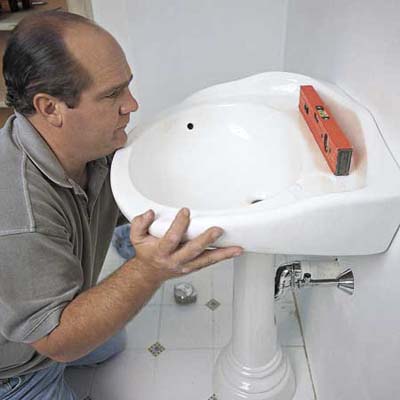 Roll a wad of plumber's putty into a
¾
-inch-wide rope and wrap it around the pop-up drain, underneath its flange.
Wipe the basin's drain hole clean and drop the pop-up drain through it.
On the underside of the basin, slide a gasket and washer onto the drain. Thread the nut onto the drain and hand tighten. Using a wrench or water-pump pliers, finish tightening with a quarter-turn.