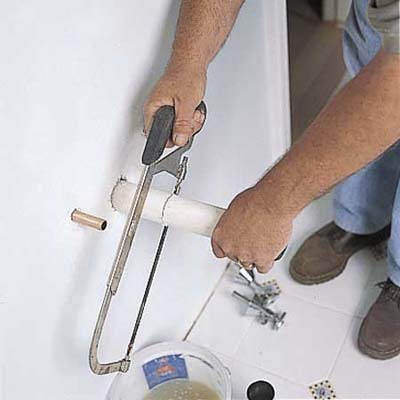 Hold the P-trap, fitted with its elbow, alongside the pipe, with the trap's vertical end centered on the mark.

Now mark the pipe where the PVC shoulder joins the elbow.

Using a hacksaw, cut the waste pipe at this mark. To help ensure a square cut, hold the saw parallel to the wall and do not apply downward pressure.