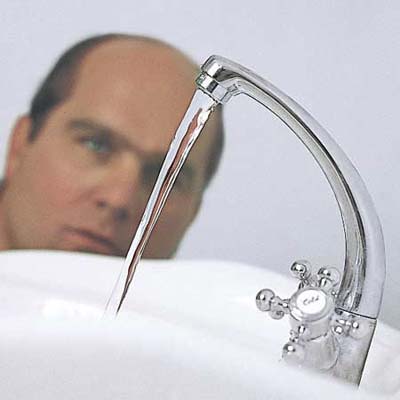 Make sure the faucet valves are closed, then turn main water supply back on.

Remove the spout's aerator and filter. Stand to one side and partially open one faucet valve.

Let the water run for a minute to clear air and any debris. Repeat with the other valve.

With the faucet shut off, check for leaks at all supply connections between the wall and the faucet's valves.

Reattach the aerator and filter. Admire the results of your handiwork.