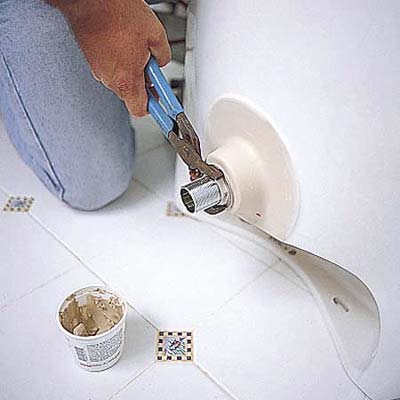 Set the pedestal on the floor so it lines up with the PVC waste pipe and its center is about the same distance from the wall as the center of the basin's drain (see step 1).

Place the basin on the pedestal and against the wall. Fine-tune the pedestal placement and level the basin side-to-side.

Make a mark on the wall through each of the mounting holes at the back of the basin. This shows where to drill later for the lag screws that hold the basin to the wall.