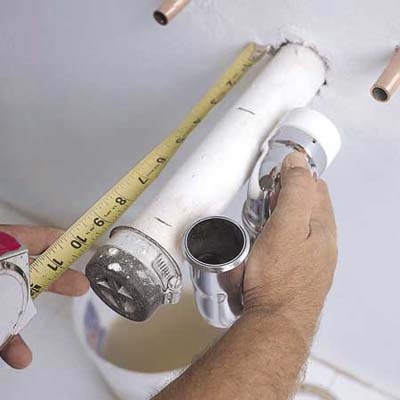 Shut off the main water supply and drain the hot and cold lines into a bucket.

At the sink location, place a bucket under the copper supply lines and, with a compact tubing cutter, shear them both off about 2 inches from the wall.

Tighten the cutter slightly after each turn around the tube to avoid distorting the soft copper.

Find the distance from the center of the basin's drain to the wall. (On new sinks, this dimension is supplied with the instructions.)

Measure out from the wall and mark this distance on the PVC waste pipe.