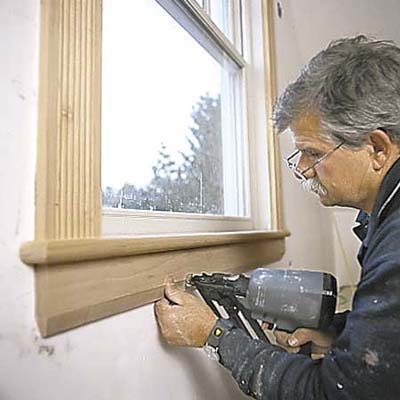 Hold a length of apron stock face down on the stool. Mark the stock where it meets each side casing's outside edge. At the marks, make square cuts with a miter saw.

To dress up the ends of an apron, hold the end of a scrap apron piece perpendicular to the face of the piece just cut. Face the scrap's profile toward the end of the apron and make the edges flush. Trace the scrap's profile onto the face of the apron. Repeat on the other end. Cut along the pencil lines with a jigsaw or coping saw, and sand smooth.

Apply glue along the top edge of the apron, align its ends with the outside edges of the side casing, and press the top edge against the bottom of the stool.