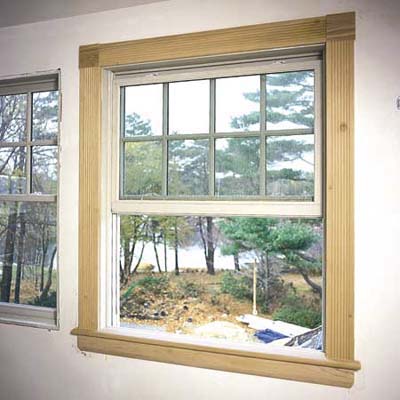 Recess all nail heads with a nail set and hammer, then fill the holes with wood putty. Allow the putty to dry overnight.

Using 120-grit sandpaper, lightly hand-sand the putty flush with the surrounding wood. Then lightly sand the casings, corner blocks, stool and apron.

Wipe away all sanding dust with a tack rag, then apply a coat of stain and varnish, or primer and paint.