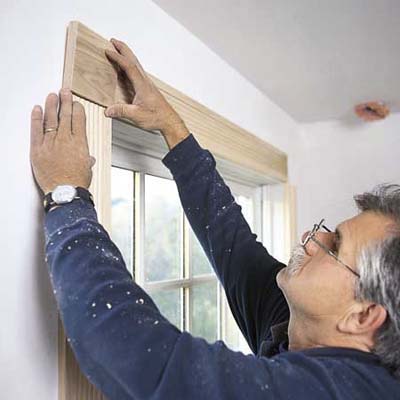 Test fit the corner blocks at both corners to check for gaps. Trim the edges of the block with a plane as needed to get a tight fit.

Apply a thin bead of glue to those edges of the block that will join the side and head casing. Then dab glue on the back of the block; put it in place.

If using a pneumatic nailer, drive 18-gauge nails into each corner. If hand nailing, drill pilot holes, then drive in 8d finish nails.